Congratulations to the Freeman/Marion/Freeman Academy Phoenix on a great win in Burke, SD on Friday, August 19, 2022 in their season opener. Final was 34-12. Great job to all the players and coaches! Photos courtesy of Jeremy Waltner.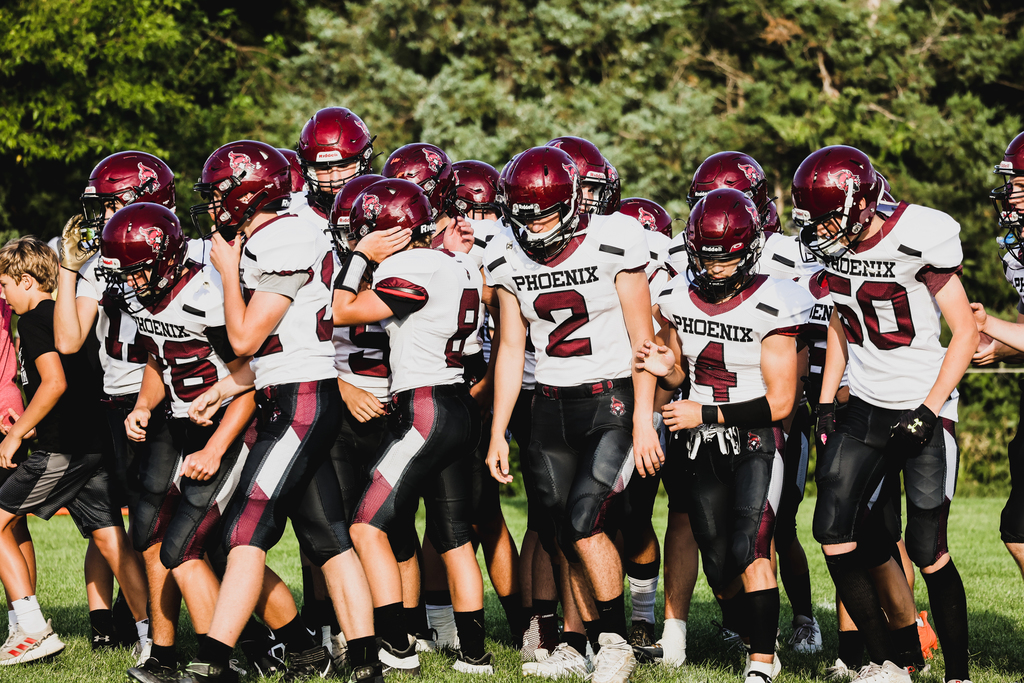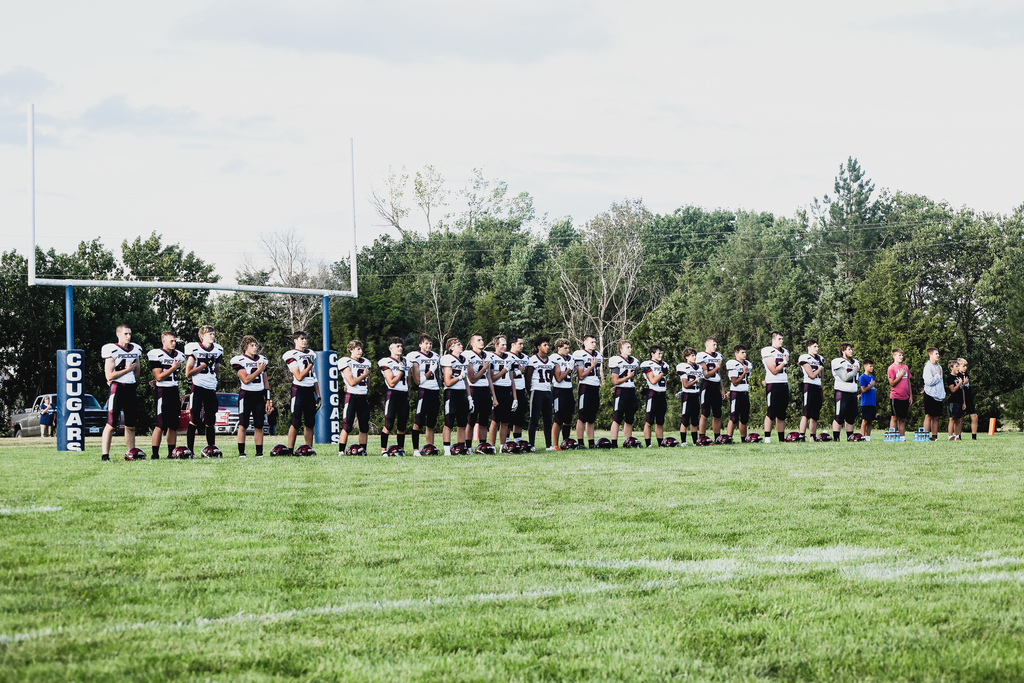 If you can't make it to Burke tomorrow night for the Phoenix game, catch all the action on Burke's LiveStream!
http://cougarstv.live/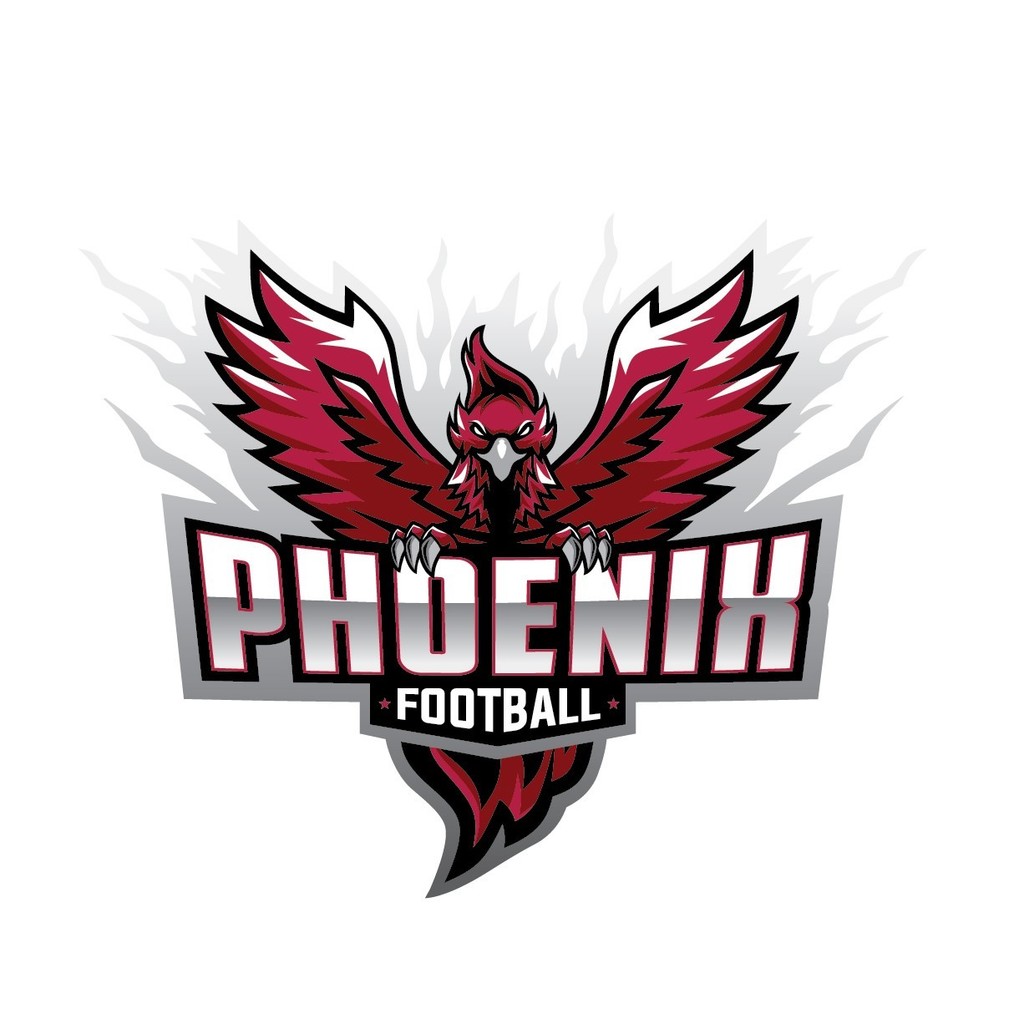 Come cheer on the Phoenix at their first football game of the season in Burke at 7:00 PM this Friday, August 19, 2022. The Burke Golf Course has invited us to a tailgate supper from 5:00 PM - 7:00 PM. See attached flyer for details.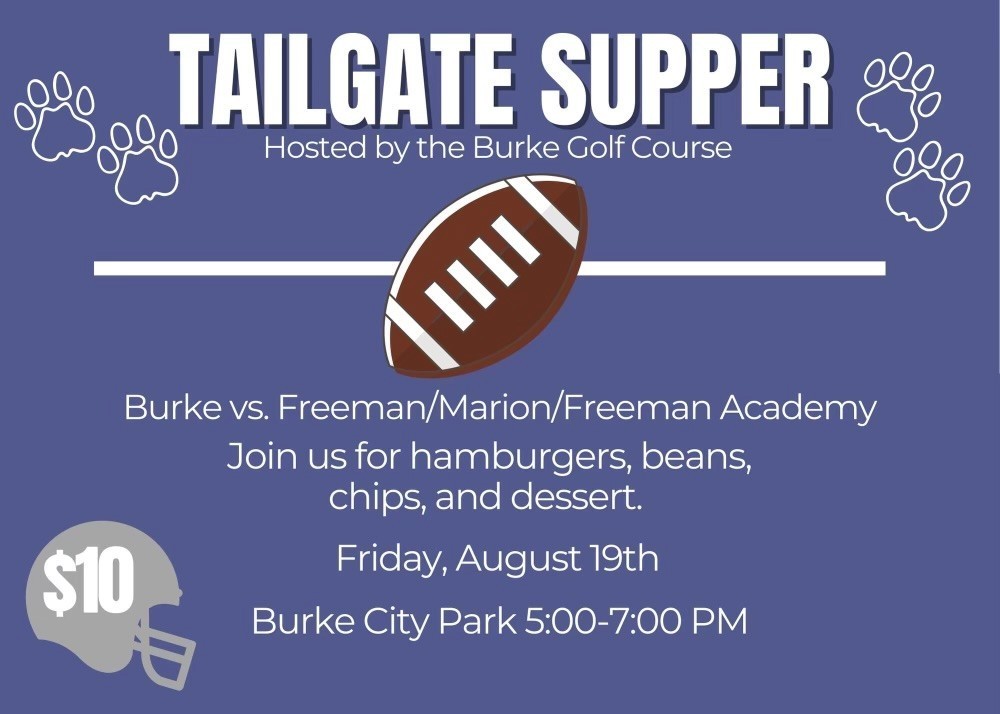 Reminder - the K-8 open house is tonight (8-15-22) from 6:00 - 7:00 PM. The 9 - 12 open house is tomorrow (8-16-22) - 9th - 6:00-6:15PM 10th - 6:15-6:30PM 11th - 6:30-6:45PM 12th - 6:45-7:00PM. We will hand out Chromebooks (7-9) and laptops (10-12) and complete paperwork.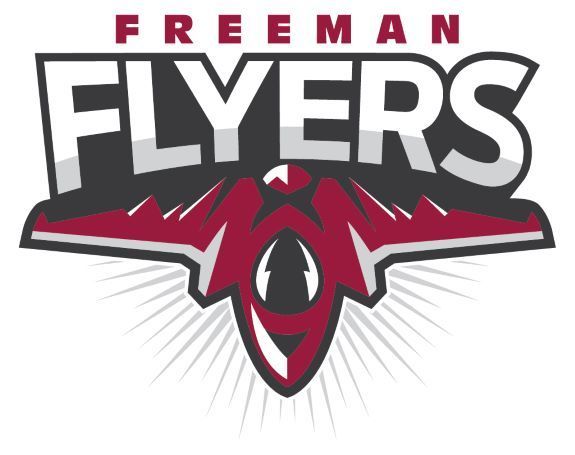 There's been a lot of progress on the Hangar project during this past week. Precast walls were installed and the beams are in.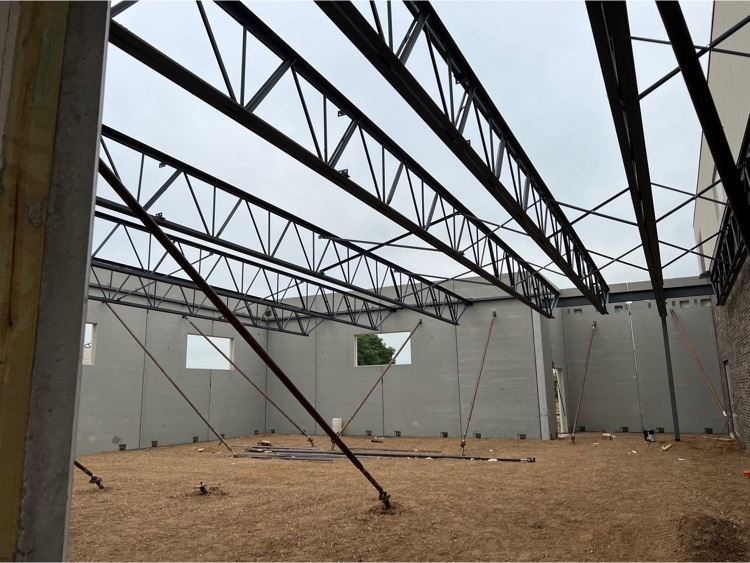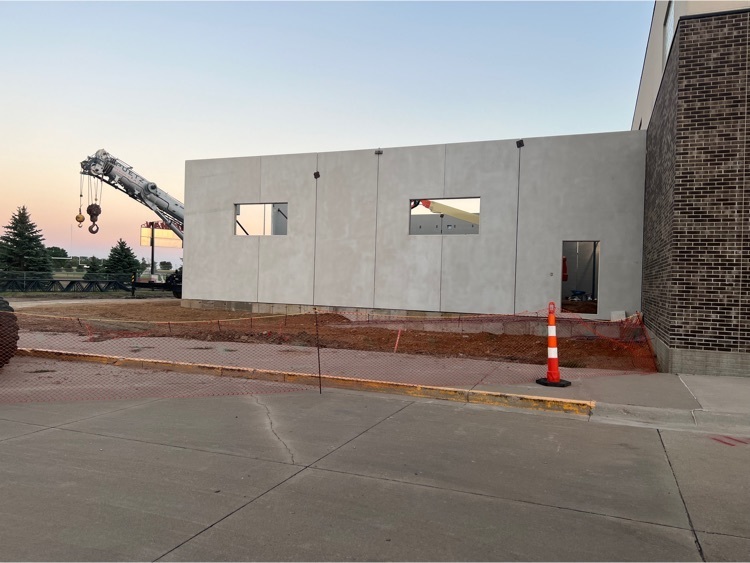 Supervised weight room access for Jr. High students will start this week. It is available on Monday, Wednesday, and Friday starting at 6:00 AM.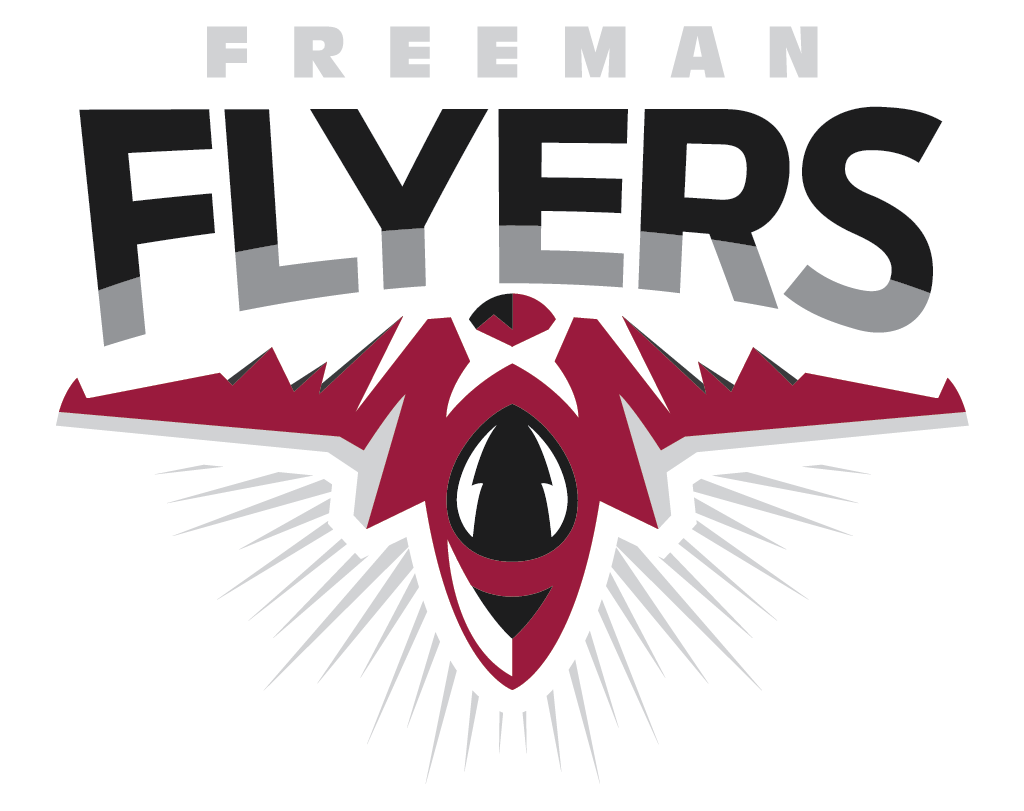 Last weekend, we welcomed back the Class of 1972 for their 50 year class reunion. Here they are in the FHS Choir room with Mr. and Mrs. Mudder.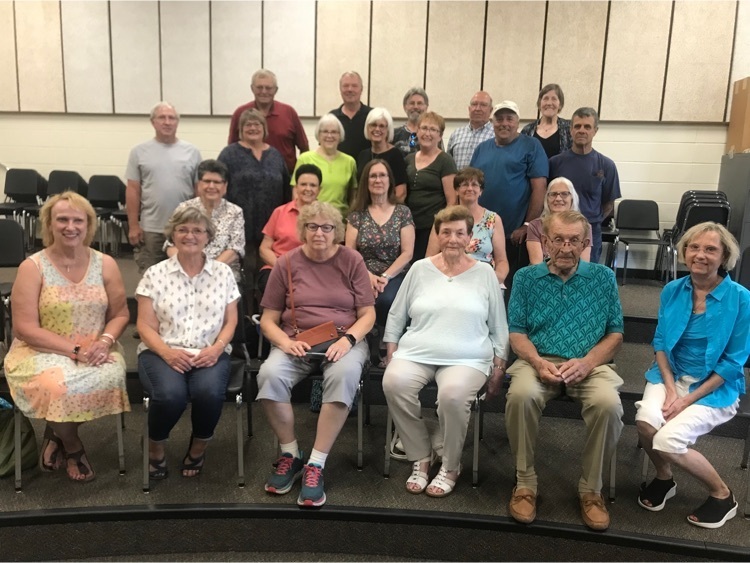 During tonight's fall athletics meeting, a table will be setup to distribute surplus Chromebooks. There is no cost for the devices, but we will be accepting free will donations to help with the travel costs for the Freeman FFA team headed to Nationals! First come, first served.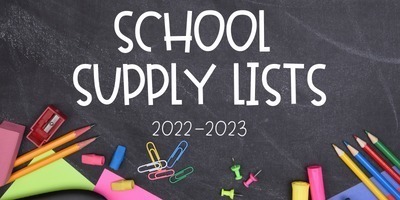 Parents & Students - Join us for our Open Houses! 8-15-22 K-8 Open House 6:00-7:00PM 8-15-22 9-12 Open House 9th - 6:00-6:15PM 10th - 6:15-6:30PM 11th - 6:30-6:45PM 12th - 6:45-7:00PM We will hand out Chromebooks (7-9) and laptops (10-12) and complete paperwork.

Here are a few important athletics dates to remember! 8-1-22 First Soccer Practice @ 7:00 AM 8-2-22 6-12 Fall Sports Parents and Athlete meeting @ 6:30 PM 8-4-22 First HS FB Practice 8-8-22 First JH FB Practice 8-1-22 First XC and HS VB Practice 8-17-22 First JH VB Practice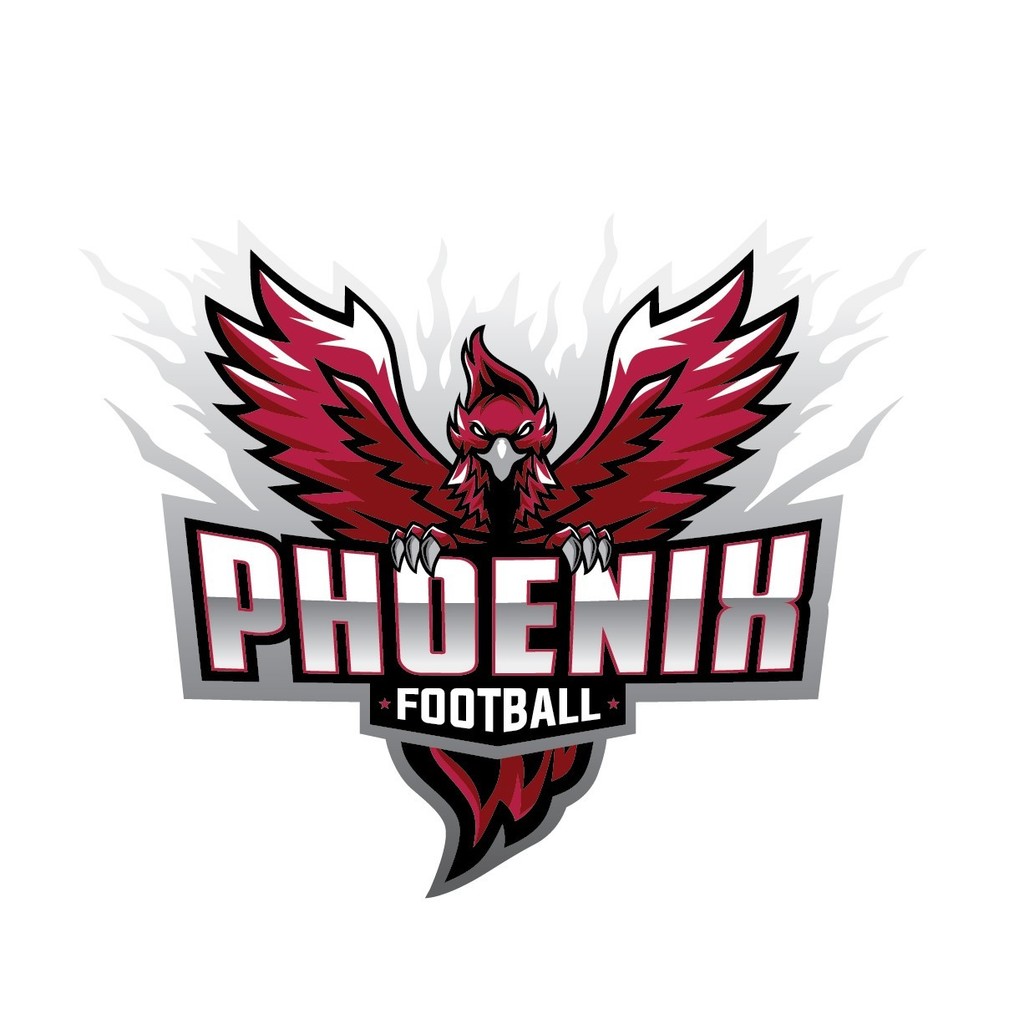 Freeman Parents, Please take a moment to view the message below from the Freeman Music Department: We are excited to announce that Freeman Area Children's Choir is coming back for a fall 2022 season! This choir has played an important role in many students' lives over the years, and we are excited to make it available to a new group of budding artists! Please check out the new website for more details and sign-up online. We also are making plans for summer musical workshop in 2023... stay tuned for more information on that!
https://sites.google.com/view/facchoir/home
Thank you and have a great weekend! Jake Tietje Superintendent Freeman School District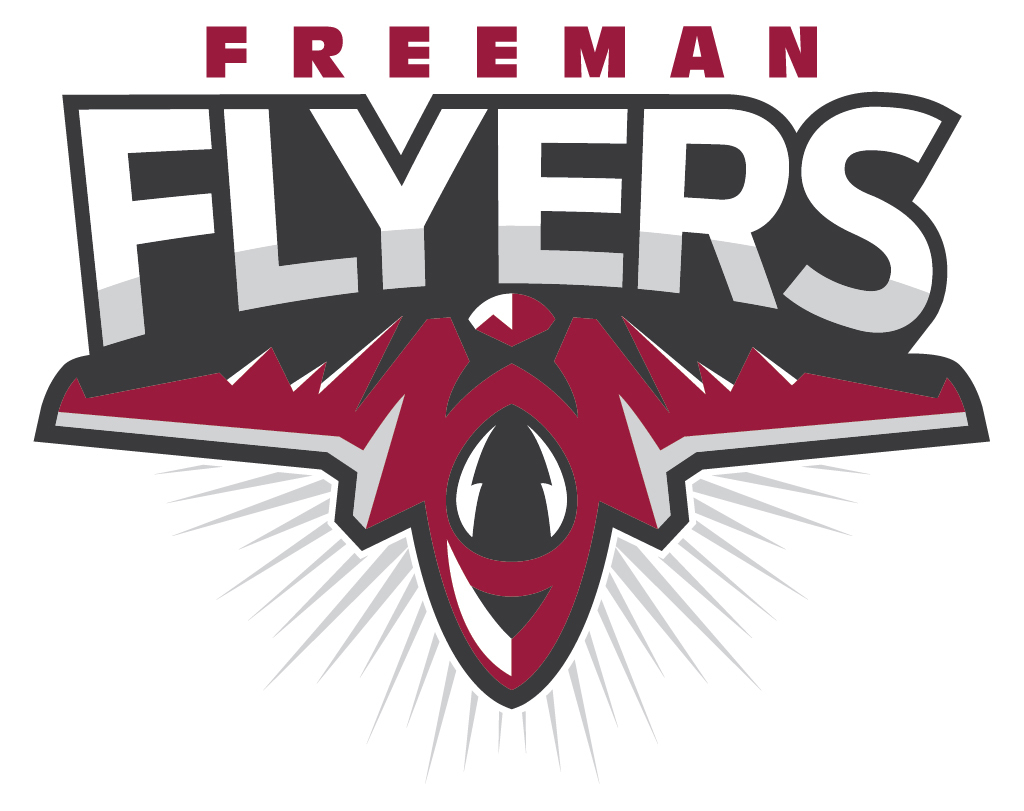 High School Fall Athletic Practice Start Dates: Football - August 4, 2022 Cross Country - August 11, 2022 Volleyball - August 11, 2022 Athletes must have a completed physical on file in the high school office before they will be able to practice.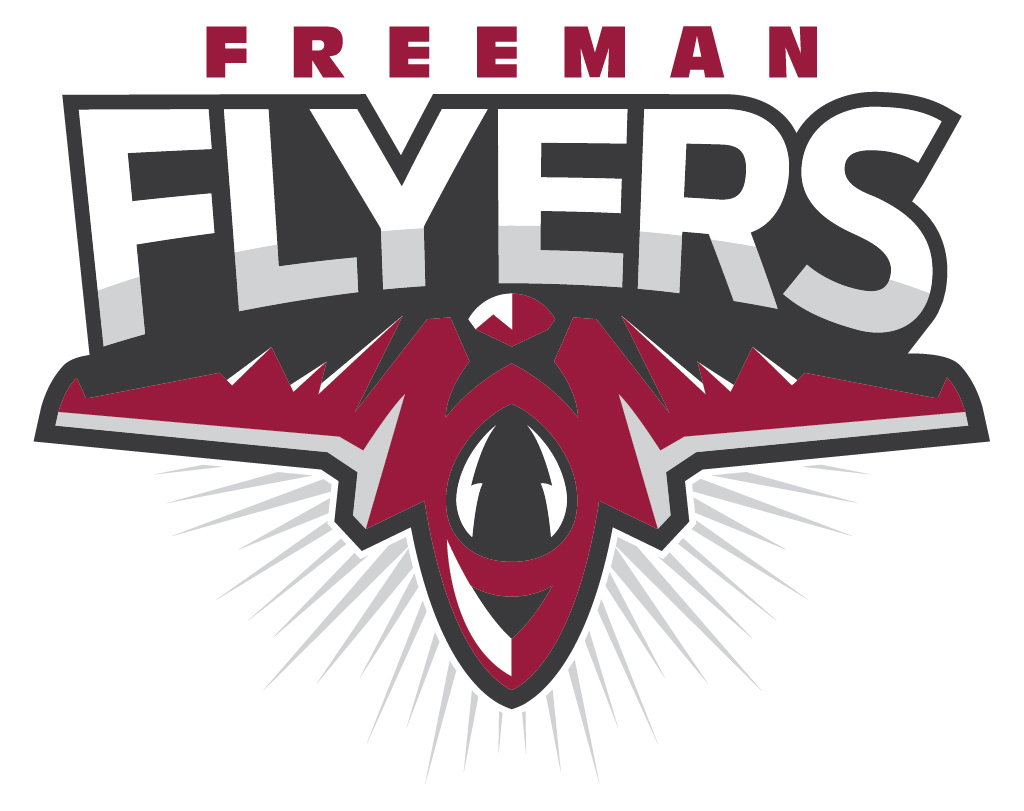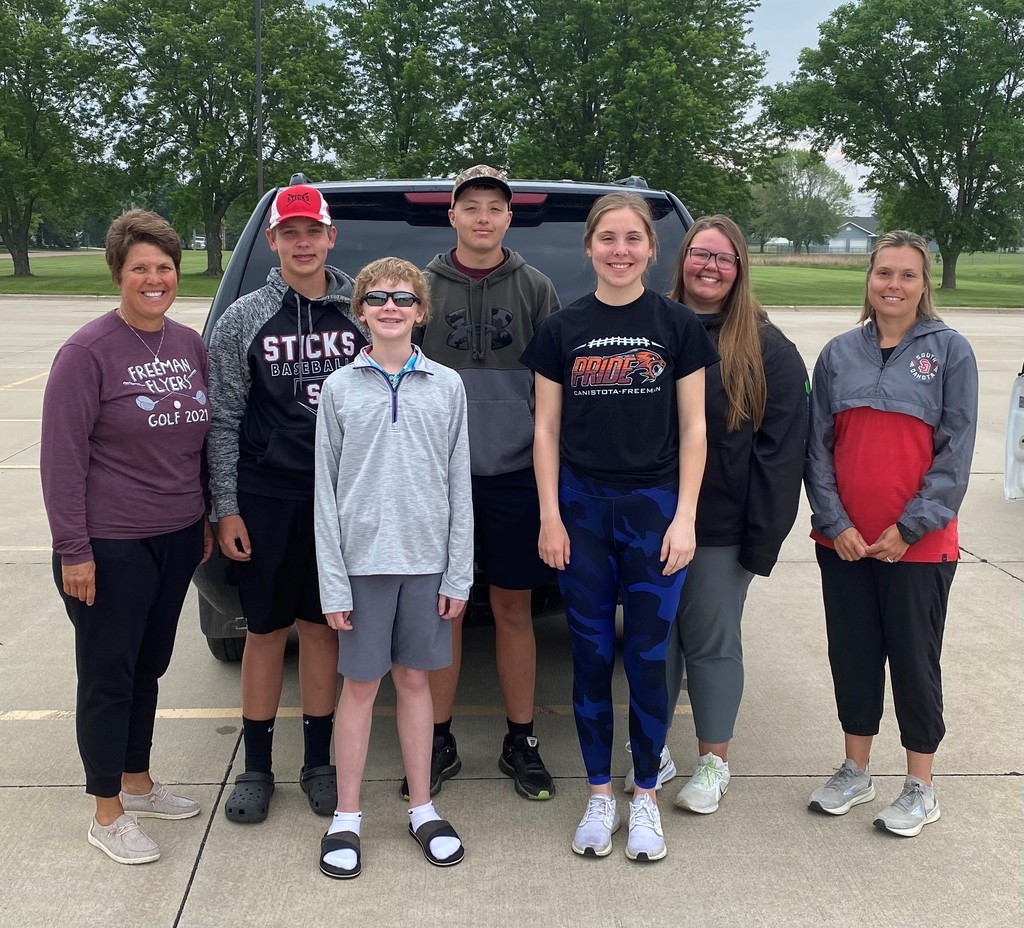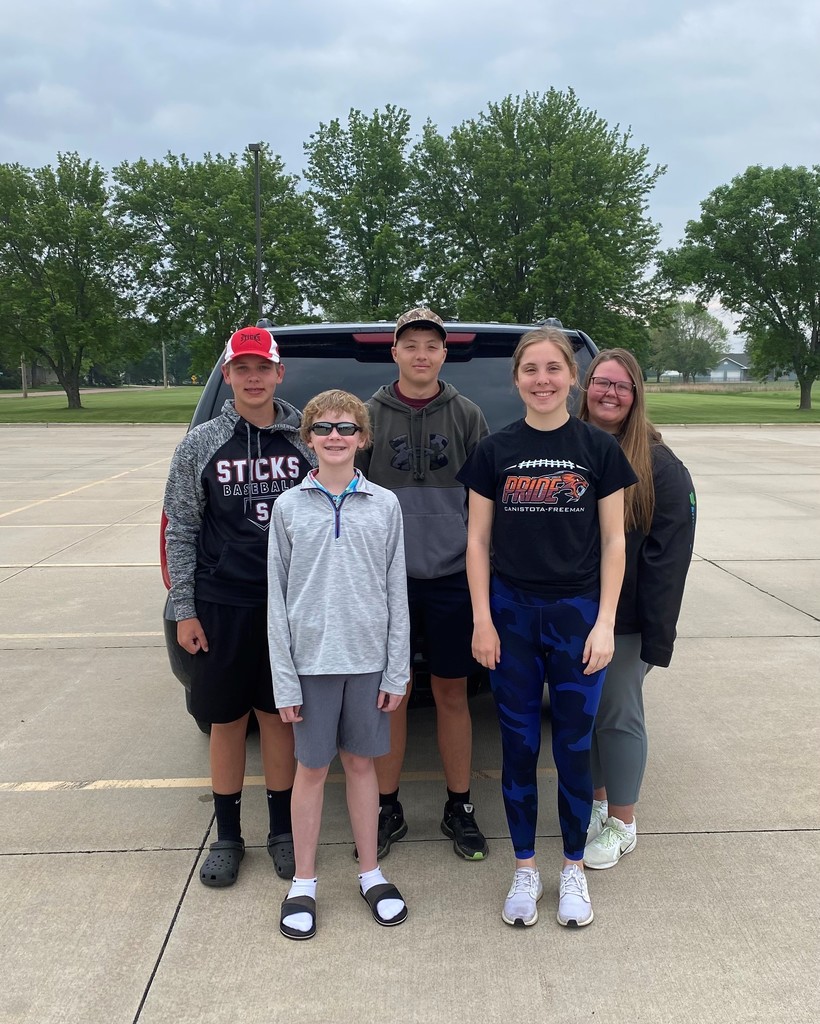 Order your 2022 Freeman Public yearbook today! There are only 10 days left to order. There are a limited number of extra yearbooks to sell on a first come, first serve basis. Delivery will be on or before September 11, 2022. Order Yearbooks here:
https://tinyurl.com/yc86k4uk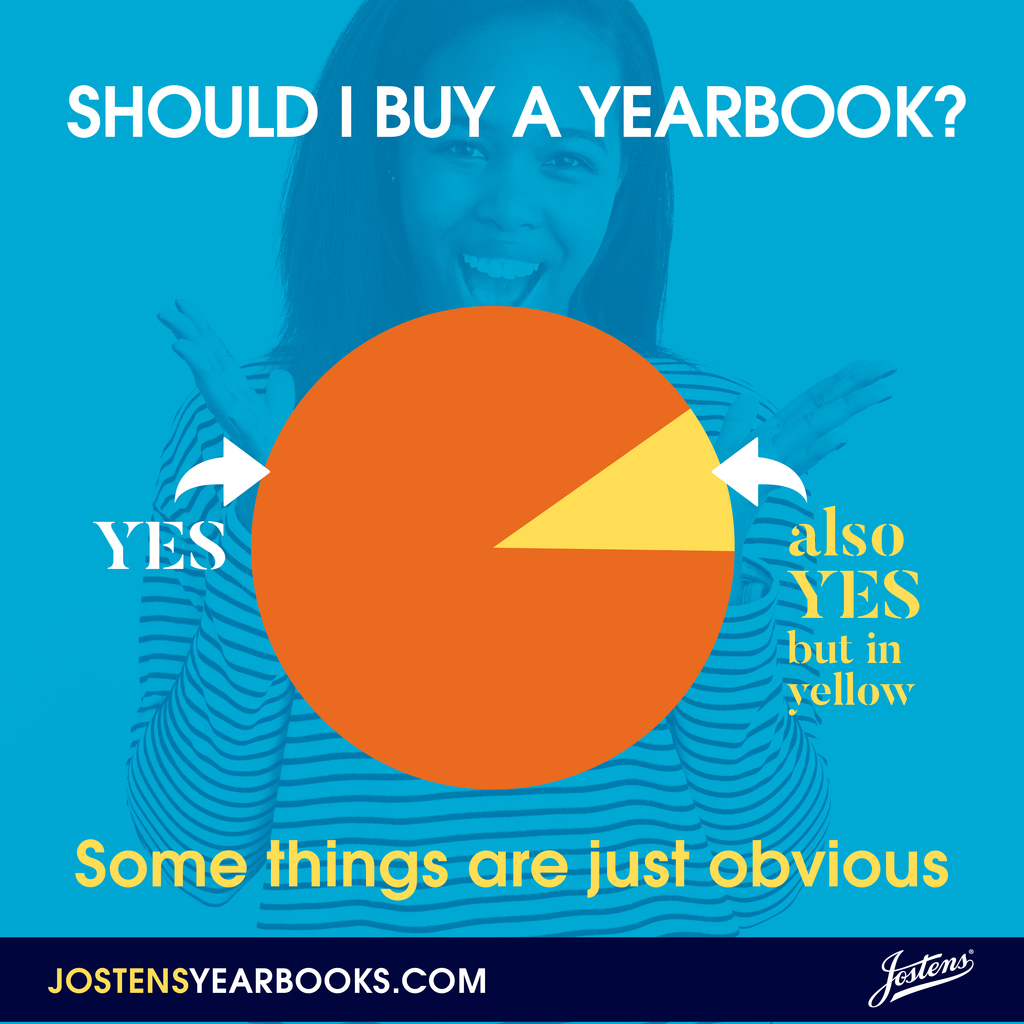 Rylee Peters (7th grade) finished 3rd place in the 300m hurdles finals. Congratulations! That wraps up the the 2022 state track meet for the Flyers!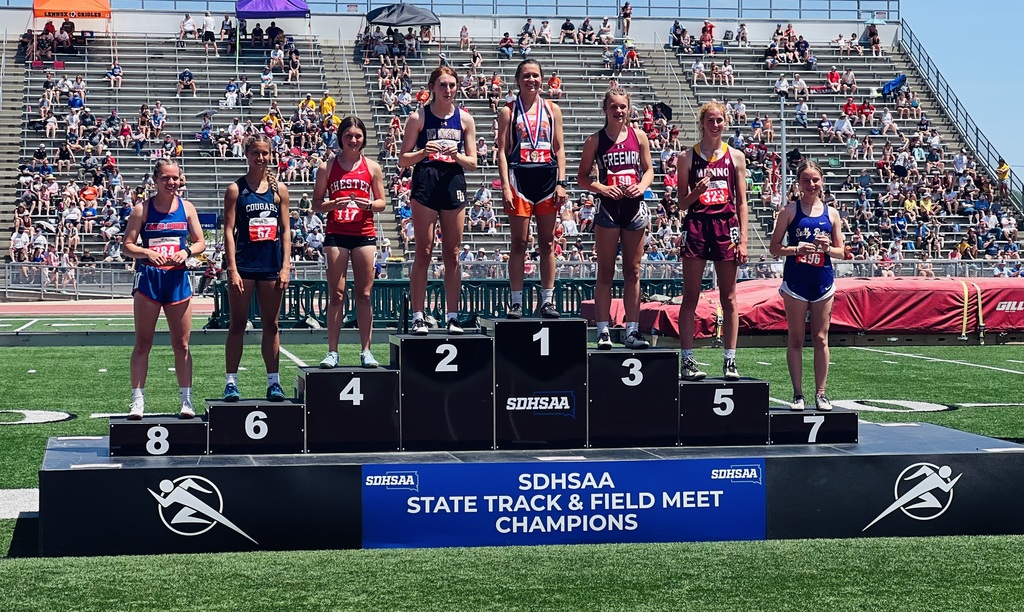 Rylee Peters (7th grade) placed 3rd in the 100m hurdle finals. Dawson Munkvold (12th grade) placed 4th in the 110m hurdle finals. Amazing job by both Flyer hurdlers!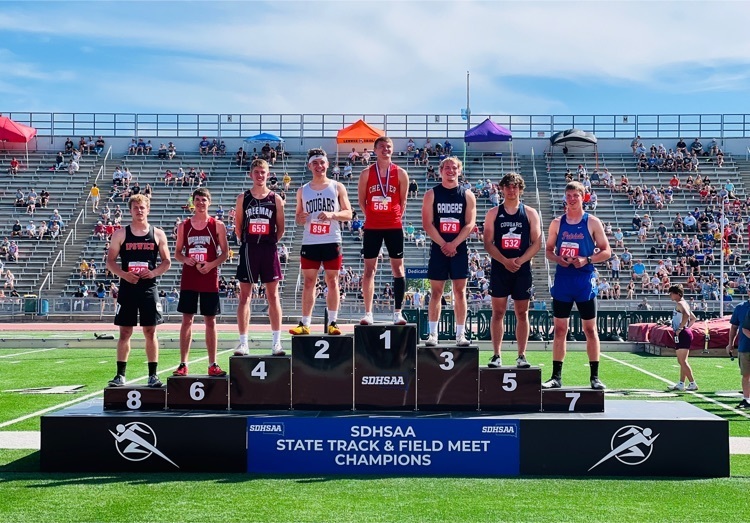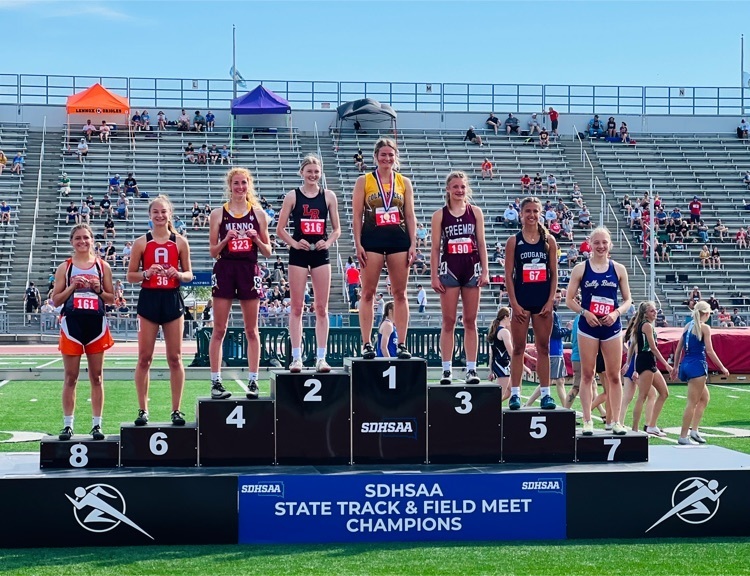 Congratulations to Joey Baer on placing 8th in the pole vault last night. He earned the Flyers first spot on the podium at the 2022 State B Track Meet!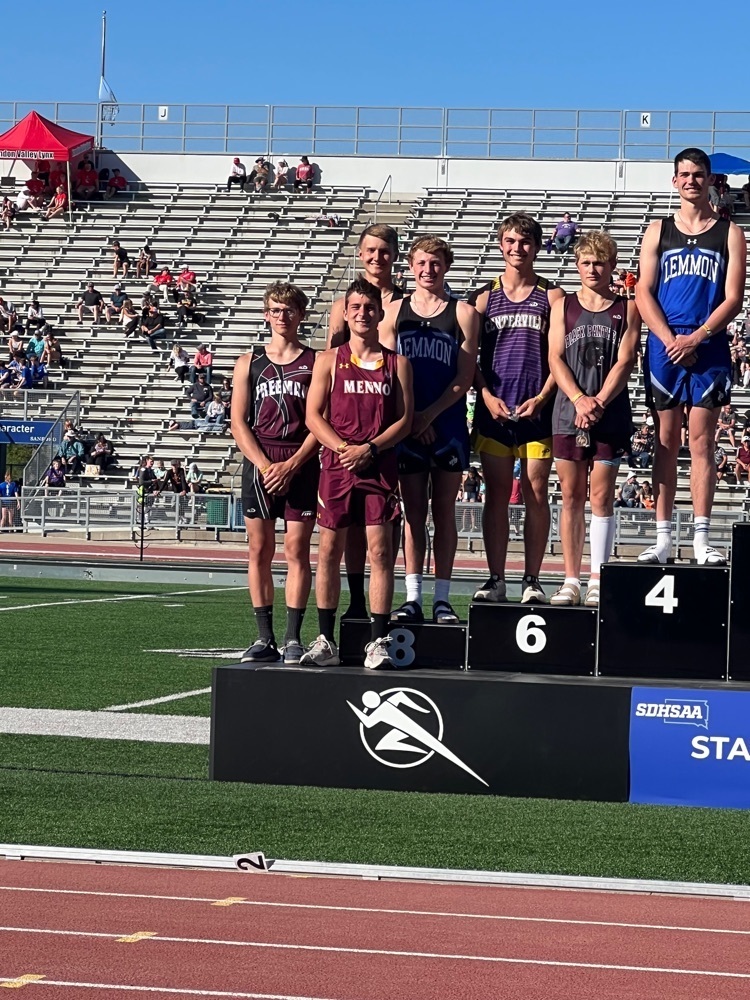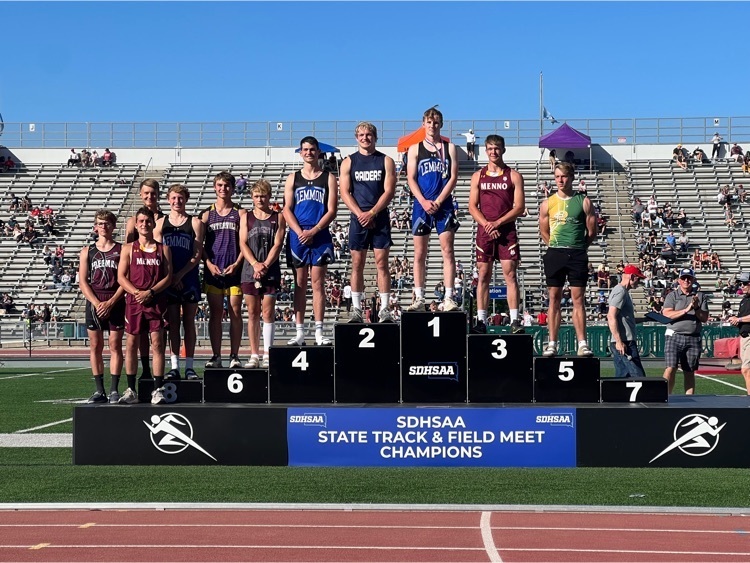 Congratulations to Rylee Peters (100m hurdles) and Dawson Munkvold (110m hurdles) on advancing to the finals. Rylee currently holds the top time in Class B and Dawson holds the 6th best time. Good luck in the finals!