Phoenix softball schedule changes: The varsity softball DH scheduled for March 27, 2023 @Tri-Valley has been postponed. The varsity softball tournament scheduled for Saturday, April 1, 2023 in Beresford has been moved to the Dakota Valley school field on the same date.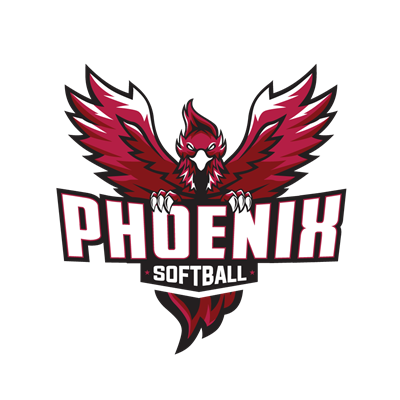 Golden West support indicated an upstream provider is having technical issues this morning that are affecting all inbound and outbound calls on landlines. As a result, you may not be able to call the school currently. If you need to get in touch with us, please e-mail either
April.Gossen@k12.sd.us
for the Jr.-Sr. High School or
Kelley.Kruger@k12.sd.us
for the elementary school.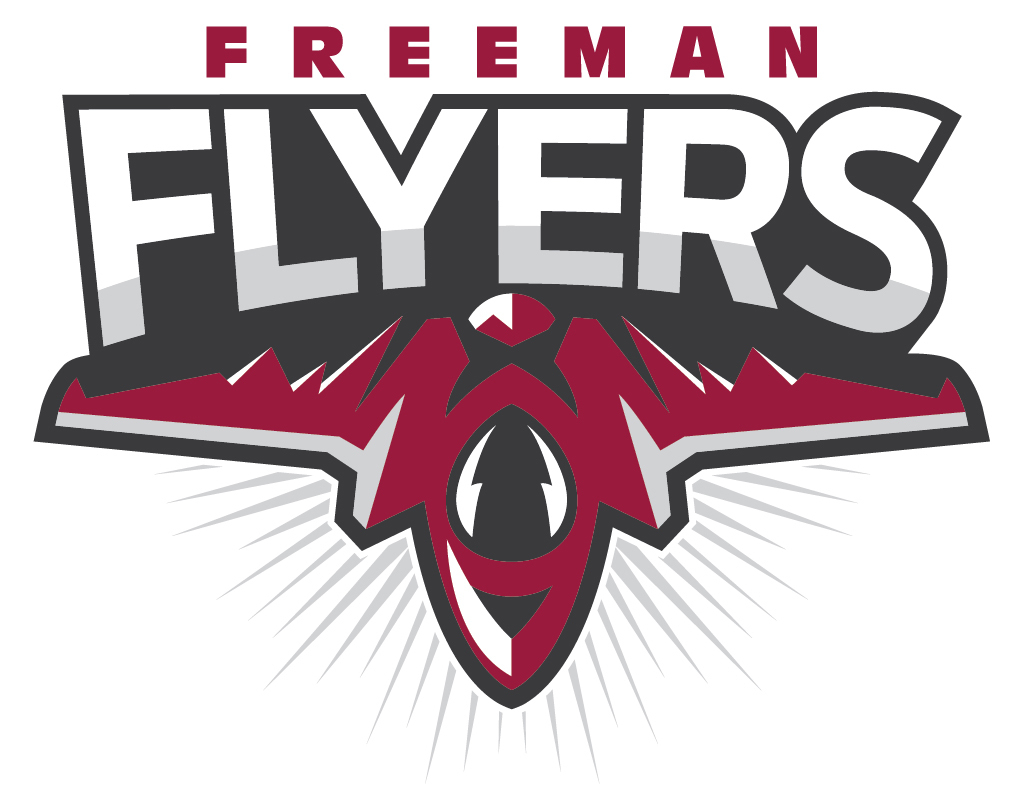 The Freeman Student Council is conducting a personal hygiene drive for the Freeman School District's student body. The supplies will be used for students in need or students in an emergency situation. We have linked an Amazon Wish List for requested items. Ways to donate: -Amazon Wish List -Items on hand or purchased products -Monetary donations (can be mailed to school) -Gift cards from local businesses (Et Cetera Shoppe, Dollar General, Norm's Thrifty White, etc.) Any physical donations, such as supplies on hand, money, or gift cards, can be dropped off at the elementary and high school offices. Amazon Wish List items will be shipped to the school. All donations are appreciated!
https://www.amazon.com/hz/wishlist/ls/R5PWT20EJIW5?ref_=wl_share

Parents and student athletes - don't forget about the 6-12 Spring Sports Parent and Athlete Meeting tonight (3-20-2023) at 6:00 PM in the high school gymnasium. Spring sports are track, golf, and softball.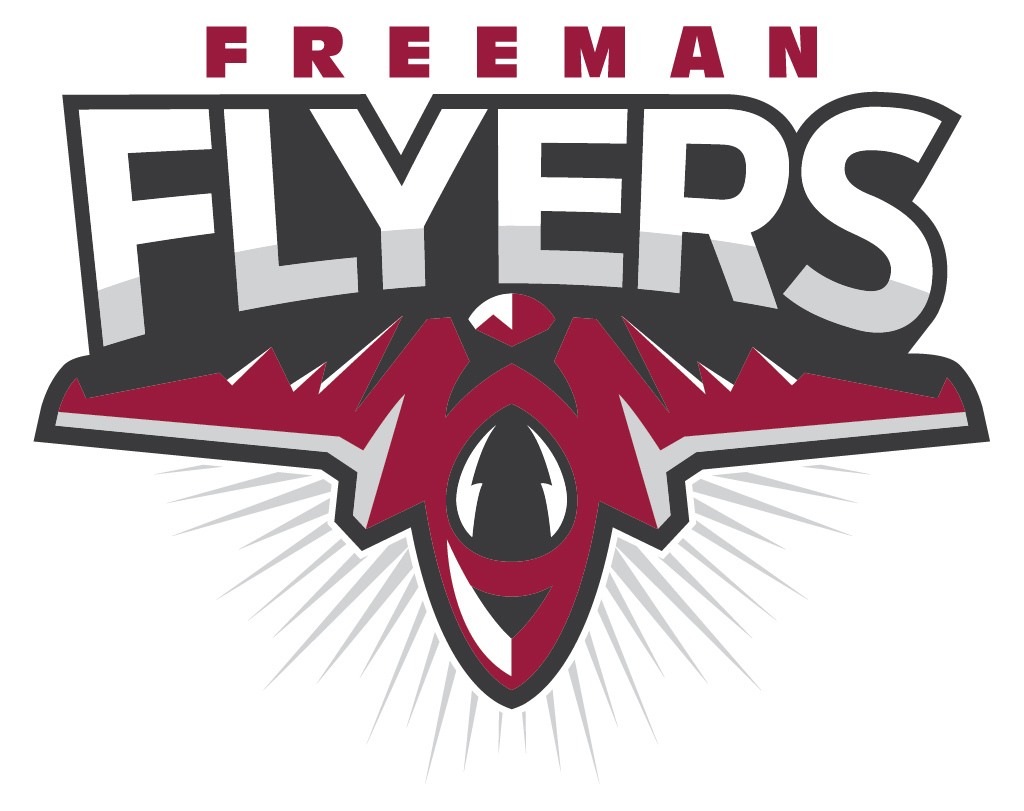 Due to the forecasted ice and blowing snow conditions, the Freeman School District will be closed on Thursday, March 16th, 2023. Thank you, Jake Tietje Superintendent Freeman School District

The FFA CDE scheduled for tomorrow (3-16-23) in Scotland has been postponed to Thursday, March 30, 2023.

Congrats to our top 30 individuals! There were over 700 kids participating at the B/E CDE. Ag Mechanics Ethan Buchmann - 20th Logun Pankratz - 28th Agronomy Megan Mendel - 29th Floriculture Olivia Smith - 14th Tyce Benjamin- 16th Claire Hofer - 20th Food Science Claire Loofbourrow- 21st Nursery Landscape Tannen Auch - 18th Oliver Waltner - 20th Riley Gall - 21st Vet Science Ava Andersen - 16th Riley Knittel - 20th Emily Knodel - 27th Team Placings in top 10: Agronomy 9th Floriculture 4th Food Science 9th Nursery Landscape 6th Vet Science 9th

Freeman High School is hosting a LifeServe blood drive on Wednesday, March 29, 2023 from 9:00 AM - 2:15 PM. See the attached flyer for all the details and to schedule an appointment to donate.

Congratulations to our 7-12 quiz bowl teams. They competed in the Cornbelt Conference Quiz Bowl meet today in Irene. Great job to all the teams!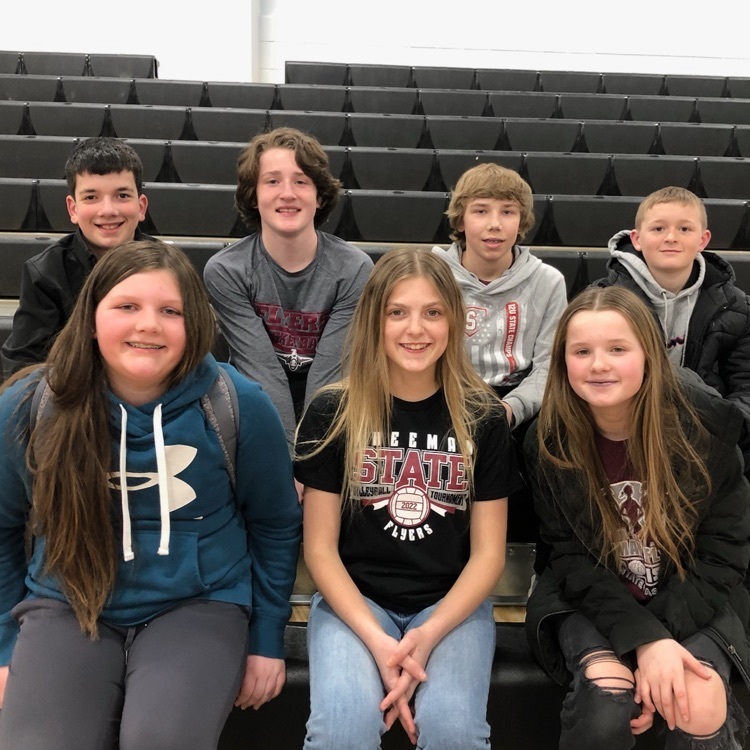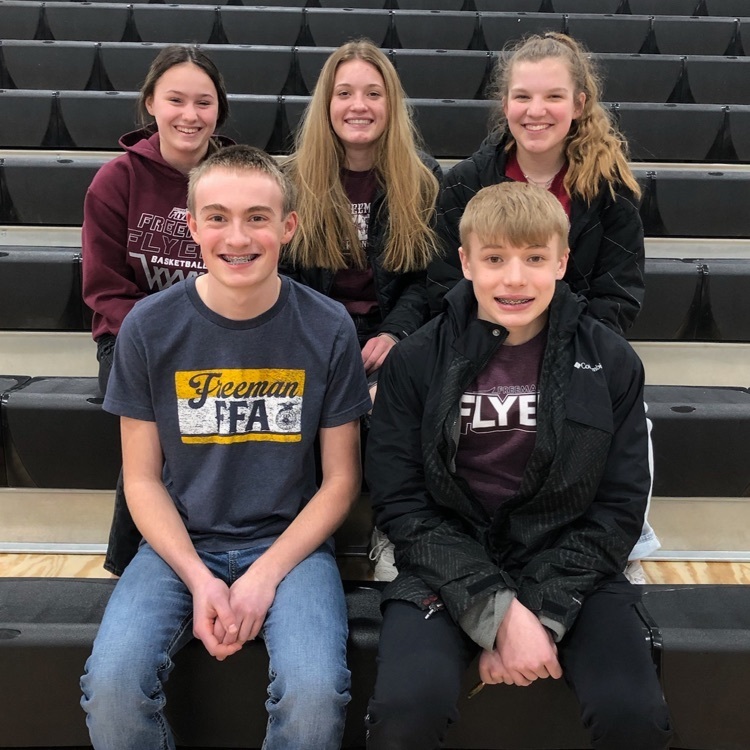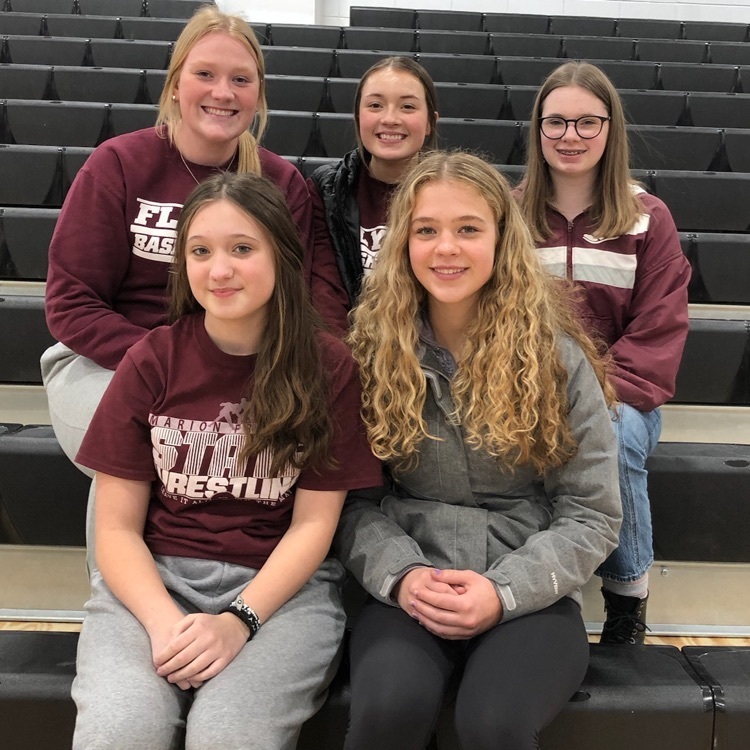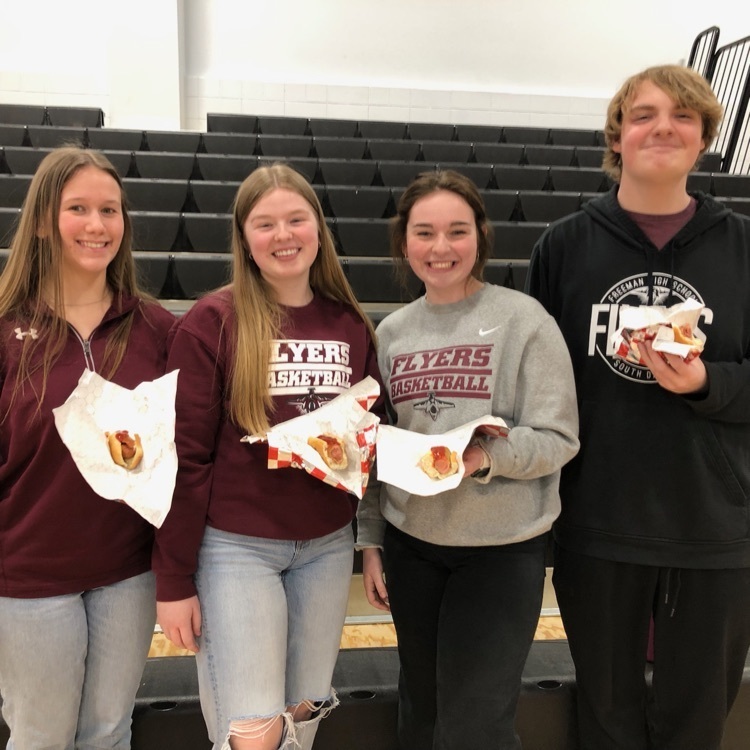 2022-2023 School Calendar amended at the school board meeting earlier today. Direct link to .pdf of amended calendar:
https://5il.co/1ary3

Congratulations to Axle Schultz, Reeslyn Hofer, and Liam Loofbourrow! They were chosen for JH All-State Band held in Huron this past weekend. They rehearsed all day Friday and Saturday and performed on Saturday afternoon. Concert link:
https://www.youtube.com/watch?v=HYcsBuSNB9M

Congratulations to the JH Oral Interpretation team who performed at the Cornbelt Conference competition in Menno on Thursday, March 2, 2023. They did fantastic and earned several Top Superiors. Great job!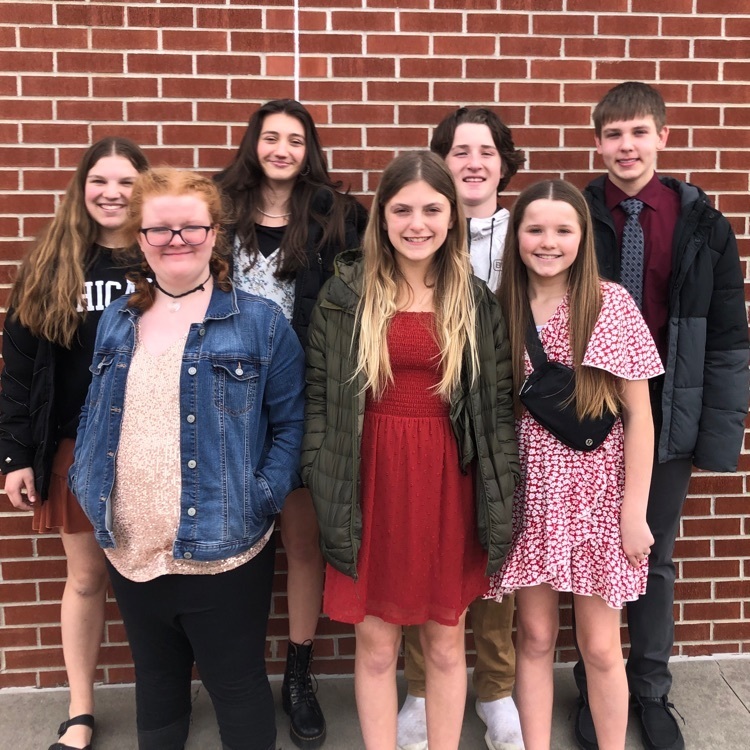 Freeman School District is hosting Preschool Screening on March 22-23, 2023 and having Kindergarten roundup on March 23, 2023. See the attached flyer for all the details.

Final Reminder - Come out for the Freeman FFA Pancake Feed tomorrow, March 3, 2023 from 7 AM - 10 AM in the Freeman HS Lunchroom!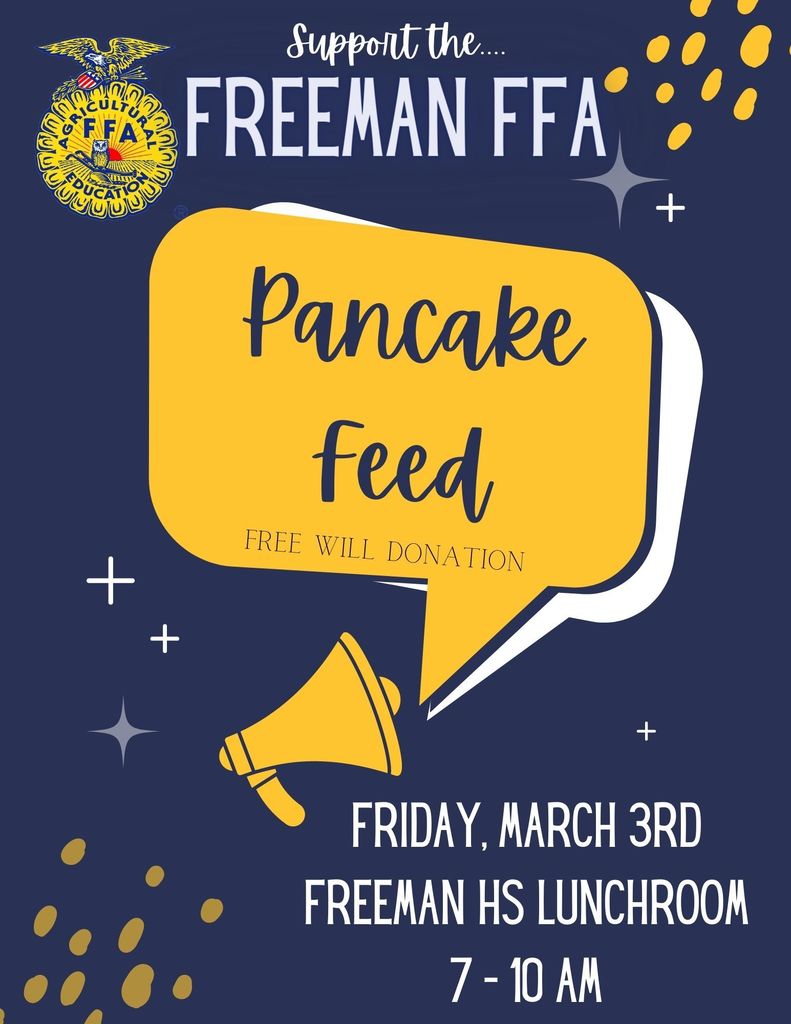 Great job to our 7-12 music students today at Region I Instrumental Solo and Ensemble Contest in Lennox. They performed wonderfully!

Congratulation to our boys basketball players and coaches on a hard-fought game last night and a good season. Good things are ahead for these Flyers!

Here are the details for all the other activities for Read Across America week. Join in the fun!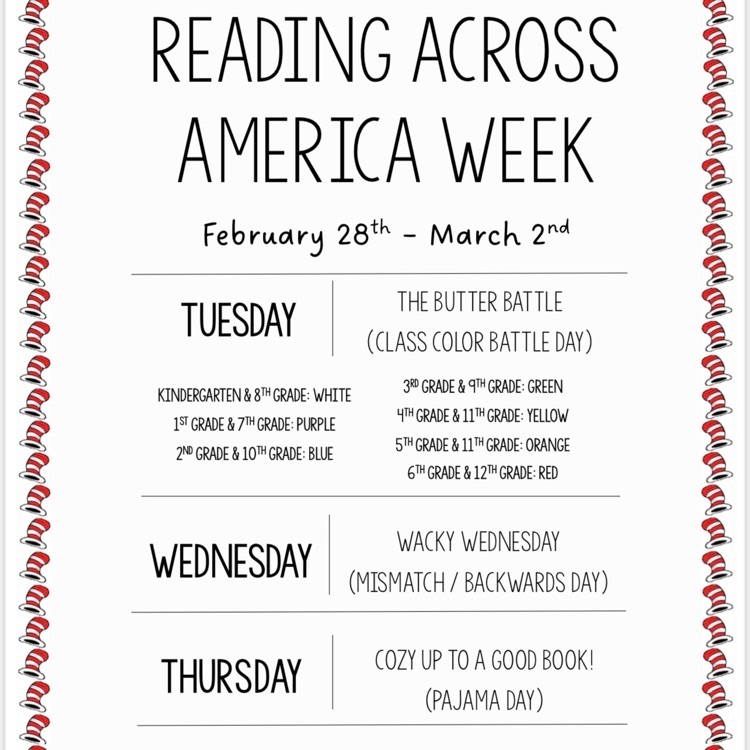 This week is Read Across America week. To celebrate Dr. Seuss' birthday, we are having a color battle tomorrow. Please dress up as follows: KG & 8th - white, 1st & 7th - purple, 2nd & 10th - blue, 3rd & 9th - green, 4th & 11th - yellow, 5th & 11th - orange, and 6th & 12th - red.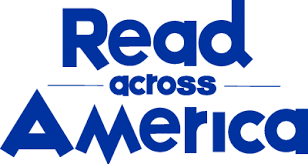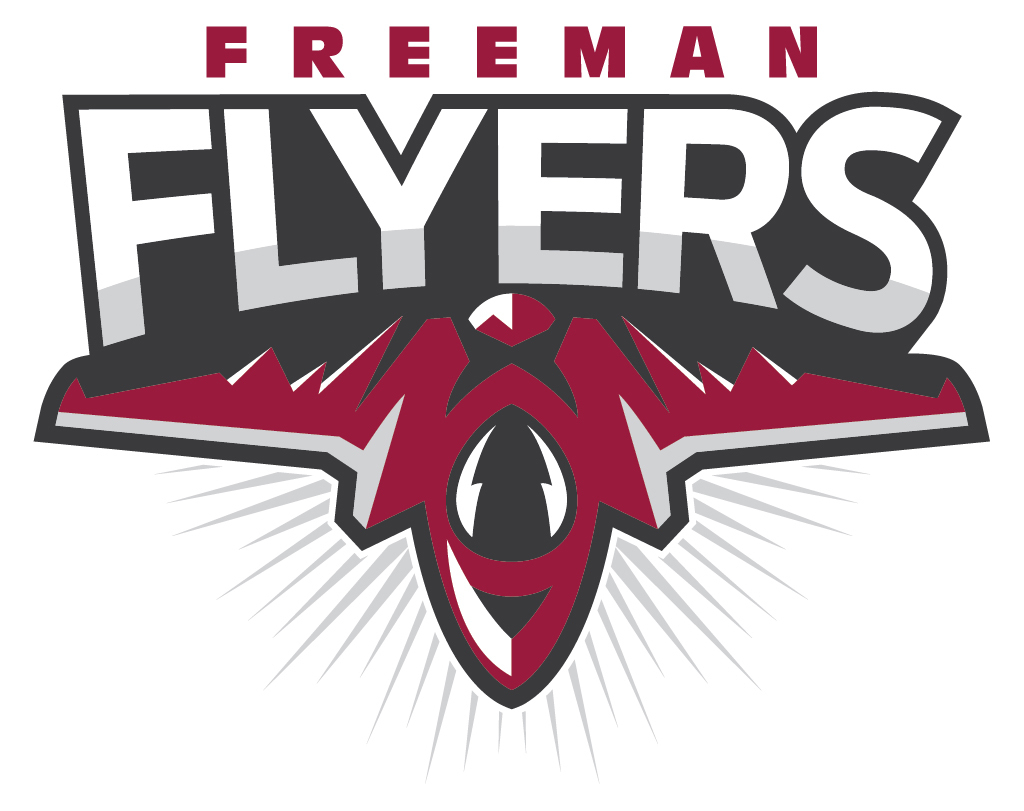 The Flyers BBB team will face Freeman Academy-Marion in Region 4B basketball action on Tuesday February 28, 2023. The Flyers play at 6:00 PM at Sterling Hall in Freeman. Come cheer on the Flyers! Link to Region 4B bracket:
http://bit.ly/3IQDUf1