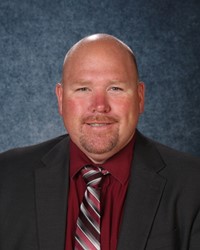 Jake Tietje, Superintendent
Freeman Public School District Students and Parents:
My name is Jake Tietje and I have the privilege of serving the Freeman Public School District in the role of superintendent. Prior to Freeman, I was the high school principal at Fairmont High School in Fairmont, Minnesota. I went to college in Sioux Falls, and I have always enjoyed the great state of South Dakota.
My wife Nikki and I reside in Freeman with our two children and we are excited for the educational opportunities our children will receive in this school district. We are happy to call Freeman our new home.
It's hard to believe the 2021-2022 school year is just weeks away! Below are some tips to make sure your student is prepared for a successful start to the year:
Prepare all school materials a couple weeks in advance.

Set regular sleeping/waking patterns

Develop regular eating patterns (similar to the time you will eat at school)

Read a little more every day
There are many exciting things happening in the Freeman Public School District. The school board has demonstrated their commitment to improve our facilities through support of a wrestling room addition and a score board project for the football/track complex and the high school gymnasium. We have also continued discussion for an athletic complex consisting of youth softball and baseball fields. Freeman Public Schools is fortunate to have these great facilities.
We are excited to see our students again! Enjoy the last couple days of break! We look forward to seeing you on August 18th!
Go Flyers!
Jacob P. Tietje
Superintendent
Freeman Public School District
(O) 605-925-4214
(C) 605-572-8117